The UQ Poche Centre is also committed to developing a skilled and available workforce, both Indigenous and non-Indigenous, to respond to the challenges in urban Aboriginal and Torres Strait Islander health, through:
supporting Indigenous people in raising aspiration, making informed choices and creating pathways into a career in health; and
training UQ health students for careers in Indigenous health. An integral part of the Centre's activities is collaboration with clinical partners to provide greater support, mentoring, career opportunities and placements in Indigenous health for students studying at university. 
Information for current and future students: 
The Summer and Winter Research Programs provide students with an opportunity to gain research experience working alongside some of the university's leading academics and researchers. 
By participating in a program students will gain valuable academic and professional opportunities, develop analytical, critical thinking, and communication skills, and have an opportunity to cultivate links with industry and academic contacts. 
It is also a chance to 'test drive' research before embarking on further research studies or higher degree research projects.
The InspireU Health Science camp provides an opportunity for Aboriginal and Torres Strait Islander students from schools across Queensland to participate in a number of activities designed to provide an insight into studying health sciences at UQ. Students take part in a number of activities throughout the week that are both interactive and informative, including sessions on sports psychology, careers in Indigenous health, psychology, nutrition and dietetics, biomedical sciences, human movement, pharmacy and pathology.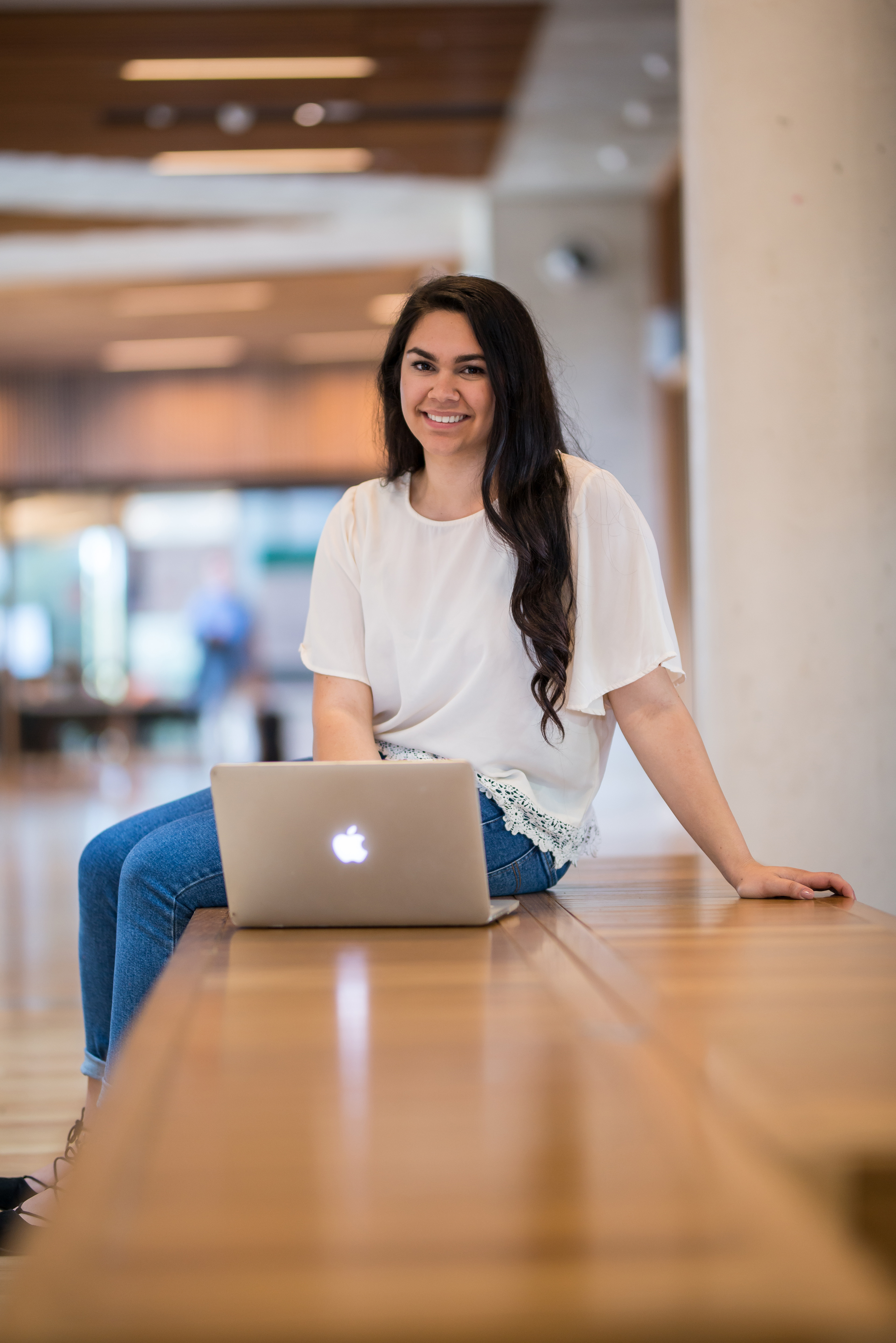 Ella participated in the 2017 Winter Research Program and returned over the Summer to continue her work on the Indigenous Birthing in an Urban Setting Study. Her project was part of a longitudinal cohort study that aims to evaluate best practice maternity care to improve maternal and infant health outcomes for Indigenous families in South East Queensland.