Are you working in the health and human services industry and looking for a change or a new challenge? Have you ever thought about further studies to expand your career opportunities in the health and wellbeing space? Have you ever wondered about research and what's involved in a PhD? Do you want to learn about doing research with your community?
Then this three-day intensive Pathways Program to a PhD is for you. Please join us.
Program details
Pathways Program to a PhD: Doing Research for Mob
When: 29–31 August 2023
Where: The University of Queensland, St Lucia Campus
Applications are now closed.
Theme
We are confirming the strengths of Mob by offering opportunities to undertake a Master of Philosophy or Doctor of Philosophy by research at The University of Queensland Poche Centre for Indigenous Health (UQ Poche Centre).
If there is one thing the pandemic has taught us over the last few years, it's the need for many more Aboriginal and Torres Strait Islander professionals looking after our peoples at the highest levels in society. Health and humanities are paramount to our wellbeing, our communities, and our futures. Too few people carried a burden during the pandemic meaning too few Aboriginal and or Torres Strait Islander people were involved in the responses. Let us change this around. -  Professor James Ward
Why we do research
We do research to create new knowledges about how to tackle challenges in our communities. As a researcher your contributions can guide solutions to address some of the complex social, health and wellbeing issues our communities are facing.
What the program covers
On completion of this intensive Pathways Program to a PhD with the UQ Poche Centre you will gain an understanding of:
What a PhD entails

What support you can expect at the UQ Poche Centre for Indigenous Health

How to apply, enrol, and commence your

PhD

How to tap into the skills of other researchers during your PhD

What opportunities will be available to you on completion of your PhD.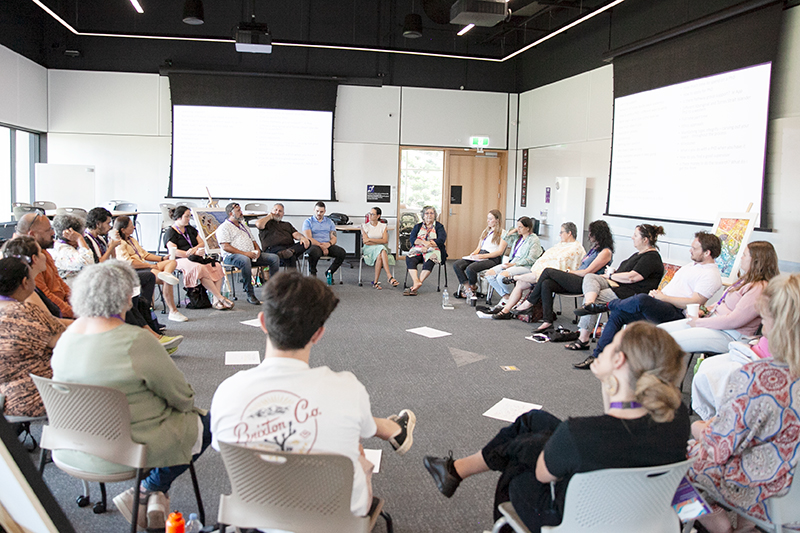 [Photo 2022 Pathways Program to a PhD Yarning Circle]
What dates will I need to be available to attend?
Tuesday 29 – Thursday 31 August 2023.
Who is offering this program?
The UQ Poche Centre for Indigenous Health provides national and international leadership in Indigenous health research and research workforce development to improve life expectancy and transform health inequities and injustices in Australia and other international settings.
Our mission is to become a leading Indigenous health research centre in Australia by creating impact through engaging in collaborative research that addresses gaps and challenges identified by Indigenous communities, and building the capacity and capability of Indigenous health research communities in Australia.
Who is eligble to apply?
This is an identified position. Applicants must be of Aboriginal and/or Torres Strait Islander descent under sections 25 and 105 of the Queensland Anti-Discrimination Act 1991.
Why should I apply to this program?
Apply if you would like to better understand entry procedures, study options, what to expect while undertaking a PhD, and what opportunities you will have upon completing a PhD.
How do I apply?
Applications are now closed. Please contact us if you are interested in participating in a future program.
What area of study will this program support?
Studies can be in any of the following areas:
public health
health services research
health promotion
medicine
allied health and nursing
social sciences
humanities
disease burden
big data
surveillance
How much does this program cost?
All costs to attend and participate in the program including travel, accommodation and lunch & dinner will be covered.
Participants must be available to attend all three days of this Pathways Program to a PhD to be eligible for financial support.
What can I expect after I submit my application?
When you're accepted into our program, you'll receive a kit including your acceptance letter, instructions to finalise your participation and a draft program.
What will I need to bring if my application is successful?
Participants will receive a welcome pack on arrival. Please bring your big ideas, curiosity and comfortable shoes.
Who can I contact if I have other questions?
Please contact Ms Bridget Moore to discuss the program or seek any further clarification:
T +61 7 344 31678 
E poche.hdr.pathways@uq.edu.au