Each fortnight, Poche People shines a spotlight on one of our staff or students to tell us a little bit about themselves.
What was your first job?
I was a barista at Croissant Connection in Parramatta!
My first 'career' role was supporting a project that mapped Bulgaria's Rom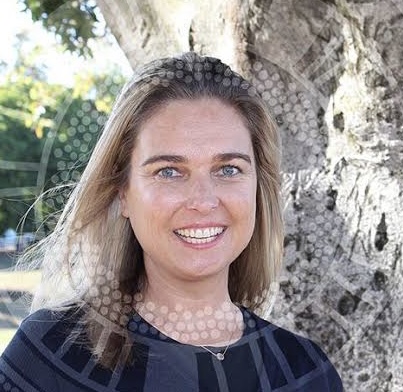 any peoples access to health during a transitional period 
What has led you to Poche? 
My early-ish career saw roles that straddled academia and 'access' to the health service system. What drives me is being part of smart simple solutions to complex problems, working towards equitable, fit for purpose health and wellbeing services. I've been incredibly fortunate with opportunities that have presented themselves. As a non-Indigenous person there is a unique priviledge of being exposed to ways of knowing and understanding wellbeing. I am gateful to many that have generously shared wisdom and their time. I have to say, Poche is full of quite incredible people. It is such an honour to be surrounded by people that have incredible stories and walk with integrity. 
How do you explain your job to people?
I work with a team of incredible people, at Poche, on the ATLAS+ Project. The ATLAS+ Project extracts data for the Aboriginal Community Controlled Health Sector, my role is to use that data and work with leaders in the Aboriginal Community Controlled Health Sector to develop simple strategies to improve the way we screen, test and treat sexually transmitted infections, blood borne viruses and other vaccine preventable diseases.
What research are you currently working on? 
I am looking forward o becoming more research focused. I will play a role in translating research into policy and practice, getting research out of practice and evaluating continuous quality improvement programs. 
Which book are you currently reading?
I am re-reading a book by Fred Lee- "If Disney Ran Your Hospital 9 1/2 Things You Would Do Differently" and then "Beyond Disney Heartwiring Healthcare Excellence Restoring the Art of Compassion and Empathy" 
Random fact you would like to share about yourself?
At 40 I had a double hip replacement - I am titanium