UQ Poche monograph series
The purpose of this monograph series is to place the South East Queensland region's urban Aboriginal and Torres Strait Islander population in a global and national context. 
Monograph 1: Indigenous in the City
There is a growing body of research describing the population trends of the world's indigenous peoples, who are urbanising at a progressively rapid rate. This first paper in this monograph series positions Australia's urban Aboriginal and Torres Strait Islander communities in a global context.
While over half of Australia's Indigenous people reside in urban areas White Australia continues to entertain the perception that Aboriginal and Torres Strait Islander people live in remote locations. This has significant implications for service provision and resourcing when attempting to close the gap. 
While there is a definite need for service delivery in remote areas, due to the sheer size of the urban Indigenous population, the greatest number of disadvantaged Aboriginal and Torres Strait Islander people are located outside of remote communities. Alarmingly, 60% of the Indigenous health gap is attributed to the non-remote population.
The status of Indigenous Australians has been slow to improve here, in one of the world's most developed countries.  Cities are places where Indigenous people can and do thrive, but remain disadvantaged relative to their non-indigenous neighbours. 
If we fail to invest in these sizeable and fast-growing Indigenous communities, the gap will only widen. 
Government priorities for closing the gap in Indigenous disadvantage should be about addressing the needs of Indigenous Australians, wherever they live.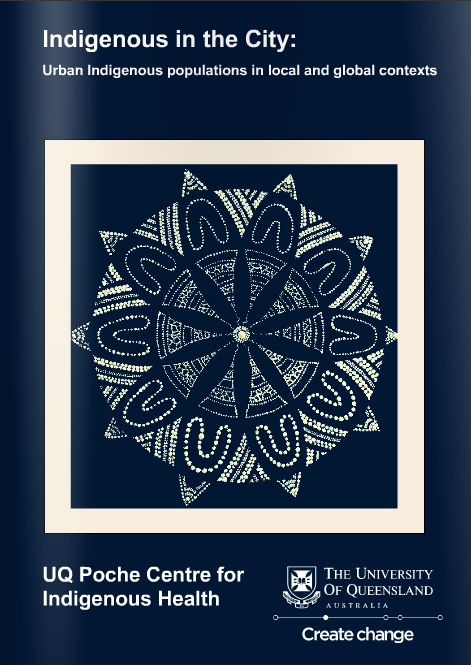 Monograph 2: Opportunities and Challenges in South East Queensland
Continuing the UQ Poche Centre's monograph series on urban Indigenous health, this second paper looks at the policy contexts and health outcomes that shape the lives of Aboriginal and Torres Strait Islander people living in Australian cities, with a focus on the South East Queensland region. 
South East Queensland is home to the largest and fastest-growing Indigenous community in Australia. Using the region as a case study, this second monograph in the UQ Poche series describes the opportunities and challenges in urban Indigenous health - particularly in primary health care settings.
There is an expectation that the needs of urban-based Indigenous Australians will be met primarily through accessing mainstream health services. They are often assumed to have the same level of access to services as the non-Indigenous urban population. The implication is that their health outcomes should also be similar.
However, the statistics tell a different story.
With higher rates of chronic disease and injury compared to their non-Indigenous neighbours, urban Indigenous communities are also burdened by a life expectancy gap that equates to an average difference of 10.9 years less than the non-Indigenous urban average (ABS 2013).
In South East Queensland, the continued growth of the Indigenous population - particularly the concentration in outer-suburban areas - alongside inequitable health outcomes has meant that over-burdened Indigenous service providers are increasingly challenged in their efforts towards meeting the community's health needs.
It is becoming clear that mainstream efforts towards improving urban Indigenous health in the South East are not sufficient, and that a shift in service delivery is desperately needed. It is equally apparent that meeting State and Federal aims of 'closing the gap' will require strategic investment in, and engagement with, urban Indigenous communities.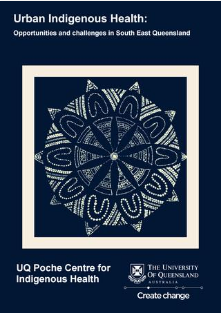 Monograph 3: Community Control
Continuing the UQ Poche Centre's monograph series on urban Indigenous health, this third paper examines the Indigenous community controlled health service sector - its history, achievements, policy contexts, and future direction. 
The substantial growth of the Aboriginal and Torres Strait Islander urban population has not yet heralded significant health improvements. Despite Government strategies involving the mainstreaming of urban Indigenous health, it is now obvious that proximity to services does not readily translate into health equity.
However it is also clear that urban Indigenous communities have been actively responding to decificiences in the mainstream health system for over 45 years.
Community controlled health services (CCHSs) have a long history of providing primary and preventative health care to Aboriginal and Torres Strait Islander people in urban areas. Their model is unique in the Australian health system wherein the service is controlled by, and catered to, the specific health and cultural needs of Indigenous Australians and their communities. 
However, recent reforms to Indigenous health policy and funding arrangements have pushed the community controlled health sector into uncertain territory. With the unprecedented growth of the urban Indigenous population, the community controlled sector must continue to be key partner in improving outcomes in Indigenous health.