Improving Indigenous children's educational outcomes through allied health intervention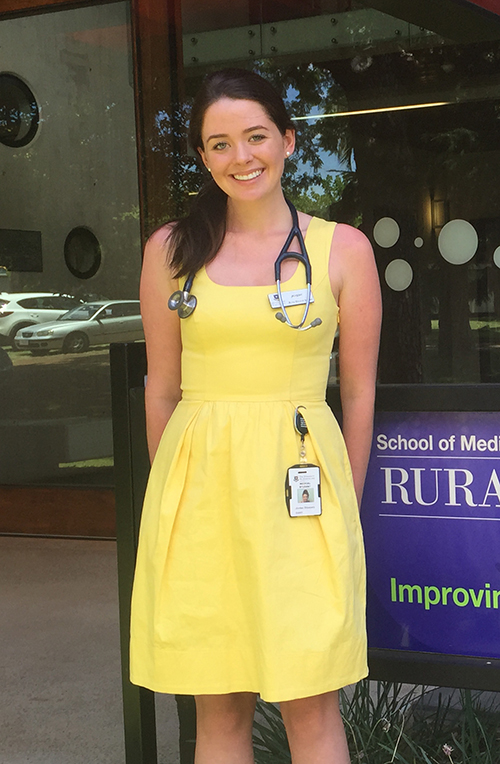 A strong sense of social justice has led Jordan Cory, a Gamilaroi woman from the Northern New South Wales region, to undertake studies in medicine at UQ to create change from within.
A receipient of a UQ Summer Research Scholarship, Jordan is passionate about all traditionally vulnerable and persecuted groups, including indigenous communities.
 "I believe the 'Gap' in Indigenous health outcomes is best closed by the Australian Indigenous communities ourselves with the consultation and unwavering support and funding of government; as well as increasing Indigenous doctors, healthcare staff and policy makers," she said.
It is well known that education impacts upon wellbeing and has the power to positively influence health outcomes, which is why the UQ Poche Centre sponsored Jordan on a UQ Summer Research Project looking at allied health learning programs designed for Aboriginal and Torres Strait Islander children.
Jordan evaluated and redeveloped a tool for occupational and speech therapists working with Indigenous school children on a range of difficulties that make learning or school participation challenging.
Under the supervision of experienced UQ Researchers, and representatives from the Institute of Urban and Indigenous Health, Jordan was able to develop her research ability with ongoing feedback and guidance.
"I had previously no exposure to research and thought this would be an opportunity to learn the basics in a supportive environment with the additional bonus of being in an area I am passionate about – improving Indigenous children's educational outcomes, in this case through allied health intervention."
Jordan's work is now contributing to the ongoing evaluation of allied health intervention in urban Indigenous school children as part of a broader research project.
As well as participating in the UQ Summer Research Program Jordan has completed a remote clinical placement on Thursday Island in the Torres Strait, placements in Cambodia and an upcoming opportunity in the United States and Canada, attended conferences in Hong Kong and Mexico as well as throughout Australia.
The final year medical student says that she now realises anything is possible.
"You should take all the interesting opportunities that life hands you (or offers you application forms for) – you never know where they will lead".
Her encounter with research doesn't end with a short summer placement.
"I'm currently perusing opportunities in further research particularly in obstetrics, gynaecology and women's health," she said.
"Research is a fundamental measure to improving health outcomes in all populations, and as such I hope to continue research within the Indigenous health domain".